Special Education records which have been collected by the Sumter County Board of Education (SCBOE) related to the identification, evaluation, educational placement, or the provision of Special Education in the district must be maintained under state and federal laws for a period of five years after Special Education services have ended for the student. Special Education services end when the student is no longer eligible for services, graduates, completes his or her educational program at age 22 or moves from the district.
This notification is to inform parents/guardians and former students of SCBOE's intent to destroy the Special Education records of students who are no longer receiving Special Education services as of the end of the 2017-2018 school year. These records will be destroyed in accordance with state law unless the parent/guardian or eligible (adult) student notifies the school district otherwise.
After five years, the records are no longer useful to the district, but they may be useful to the parent/guardian or former student in applying for Social Security benefits, rehabilitation services, college entrance, etc. The parent/guardian or eligible (adult) student may request the records in writing or in person at the following address:
Mailing Address Physical Address
Sumter County Board of Education Sumter County Board of Education
P.O. Box 10 716 Country Club Rd.
Livingston, AL 35470 Livingston, AL 35470
Requests for records must be received by July 1, 2021.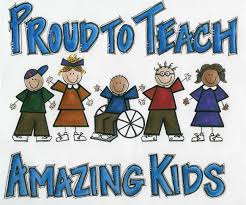 image from Nye County School District: http://www.nye.k12.nv.us/websites/NyeCounty/NyeCounty/Default.asp?DivisionID=1958&DepartmentID=1818
We believe ALL students are capable of achieving great things and that success can be measured in many different ways. The purpose of the Sumter County Special Education Department is to identify students' strengths and areas of need and use the information we've gathered to make plans for improvement. We enjoy celebrating the accomplishments of our students and building on the knowledge base they already have in order to increase student achievement in all areas. As special educators, we enjoy collaborating with parents, students, administrators, paraprofessionals, and fellow teachers in order to develop and monitor plans for student success.
We are proud of our department and the students we serve and believe great things can be accomplished if we all work together. We are here to help, so please ask if you have any questions!
Help us locate children with disabilities!
What Is Child Find?
Child Find is a statewide effort by the Alabama State Department of Education and the Department of Rehabilitation Services to locate, identify, and evaluate children with disabilities from birth to age 21.
How Does Child Find Work?
Early Intervention and Special Education Services work closely with community service agencies, parents, and local school systems to locate children with disabilities.
Why Is Child Find Important?
It helps the child, the family, and the provider to plan appropriate services and link families to services for students meeting eligibility requirements in the following disability areas:
Hearing Impairment

Speech and Language Impairment

Deaf-Blindness

Visual Impairment

Intellectual Disability

Specific Learning Disabilities

Multiple Disabilities

Autism

Orthopedic Impairment

Traumatic Brain Injury

Other Health Impairment

Developmental Delay

Emotional Disability
For more information about Child Find, contact the special education department at your child's school or Mrs. Mary B. Whitehead, Director of Special Education. To make a referral for special education, contact your child's teacher or Mrs. Mary B. Whitehead, Director of Special Education.
Gifted Program

The Sumter County Board of Education shall prohibit discrimination against any student on the above basis with respect to his/her participation in the gifted program.
Gifted students are those who perform at or have demonstrated the potential to perform at or have demonstrated the potential to perform at high levels in academic or creative fields when compared with others of their age, experience or environment. These students require services not ordinarily provided by the regular school program. Students possessing these abilities can be found in all populations, across all economic classes, and in all nationalities. In addition, some students with disabilities may be gifted. Teachers, counselors, administrators, parents/guardians, self, or any other individuals with knowledge of the student's abilities may refer a student. Additionally, all second-grade students will be observed for potential gifted characteristics.
For each student referred, information is gathered in the areas of aptitude, characteristics, and performance. The information is entered on a matrix where points are assigned according to established criteria. The matrix is utilized as a tool for determining eligibility for gifted services.
To make a referral, please contact your child's teacher, school guidance counselor or the Director of Special Education.
Title IX Discrimination Statement
Sumter County Public School System is committed to equal opportunity in employment and
education and does not discriminate on the basis of sex. race, color, religion, or national
origin, or against qualified handicapped persons and provides equal access to the Boy
Scouts and other designated youth groups. It is the policy of Sumter County Public Schools
to be in accordance with Title IX of the Education Amendments of 1972, which provides
that: "no person in the United States shall, on the basis of sex, be excluded from
participation in, be denied the benefits of or be subjected to discrimination under any
educational program or activity receiving Federal financial assistance." Inquiries concerning
this policy may be directed to Hermania Woods, Federal Programs and Title IX Coordinator
at hlittle@sumter.k12.al.us or 205-652-2271 xt.1212; 504 Coordinator, Mary B. Whitehead
at mbwhitehead@sumter.k12.al.us or 205-652-9605 xt.1101